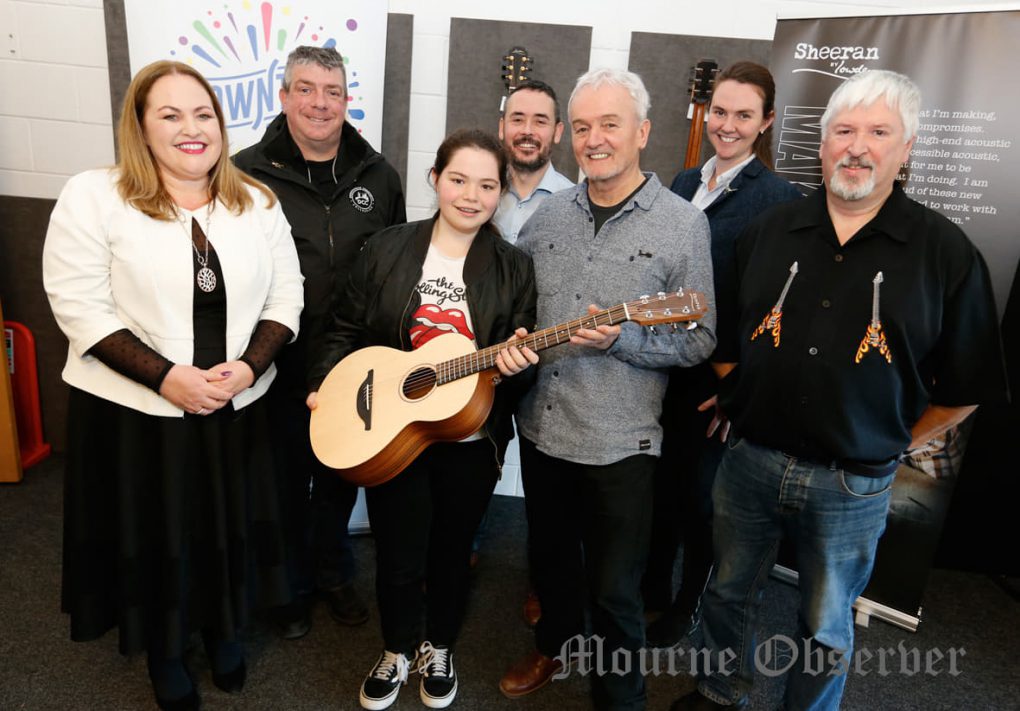 One of the highlights of the summer in Downpatrick was the Downtime Summerfest, kicking off on the 13th-16th June. The concept behind the festival was to encourage more visitors to the town to participate in a celebration of food, arts, music, sport, and family entertainment. The festival was organised by a dedicated local team from all sectors of the community and funded by Newry, Mourne and Down District Council.

Over the course of four days, the festivals jam packed programme of events included live street art, music, theatre performances, participatory art workshops, a living history viking encampment and an artisan market, on the grounds of Down County Museum. One of the highlights of the festival featured the hugely successful busking competition, open to people of all ages and abilities organised by Downpatrick Community Collective.
The competition afforded entrants the opportunity to perform live on stage, but also to be in with a chance of winning the much sought-after, locally crafted Sheeran by Lowden guitar, kindly provided by Downpatrick Racecourse.
The judges were blown away by the range of talent by the performers over the two days, Rosie Byrne from Dublin came away with 1st prize in the under 15 section of the competition. Adjudicator Dan McEvoy from Downpatrick Community Collective said
"Rosie faced quality competition in the inaugural Downtime Busking competition in the 15 & under category! Both Paul & myself agreed that her performance was the best on the day! We are delighted to be here this afternoon to see her presented with this fabulous Lowden/Sheeran guitar and we hope she continues to perform using this quality instrument"
The prize guitar itself has been designed in a collaboration by Ed Sheeran and George Lowden in pursuit of the perfect acoustic guitar for young determined musicians in an effort to encourage practice, progression and the musicians own creative direction.